PARTS FOR UVC SYSTEMS / QUARTZ SLEEVES
PARTS FOR UVC SYSTEMS / QUARTZ SLEEVES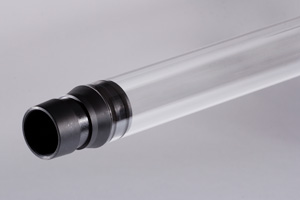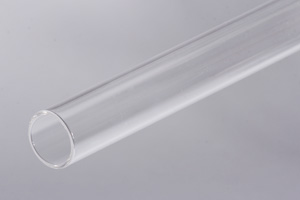 UVC Spectrum can supply quartz sleeves, which in most cases serve as protective outer casings for the lamps in order to keep water from damaging the electronics in ultraviolet disinfection systems. UVC Spectrum's quartz sleeves, also known as tubes, jackets, or vessels, can be used in many different water disinfection reactors types and we have the capability to produce these sleeves in custom lengths, diameters, and configurations upon request. Our services include cutting, doming, bending, polishing and flaring.
Common Sleeve Sizes:
UVCS Description
Inner
Diameter
Outer
Diameter
Wall
Thickess
Send Request
mm
mm
mm
UVCS 20x22.5
20
22,5
1,25
send
UVCS 20x23
20
23
1,5
send
UVCS 22x24.5
22
24,5
1,25
send
UVCS 22x25
22
25
1,5
send
UVCS 25x28
25
28
1,5
send
UVCS 26x30
26
30
2
send
UVCS 30x33
30
33
1,5
send
UVCS 34x38
34
38
2
send
UVCS 35x38
35
38
1,5
send
UVCS 36x40
36
40
2
send
UVCS 44x48
44
48
2
send
Please enter your request below when you cannot find the product you are looking for.